>> Saturday, May 24, 2008
I awoke to the sounds of my favorite feathered friends basking in the warm (YES, WARM) sunshine of the morning. It was a beautiful day for being outside. Temps here in The Great Lake State were in the 70's and baby blue skies with puffy white clouds that seem to float with a carelessness that I envy. No rushing, no worries, just sailing away...almost like a Jimmy Buffett song! Enjoy your weekend!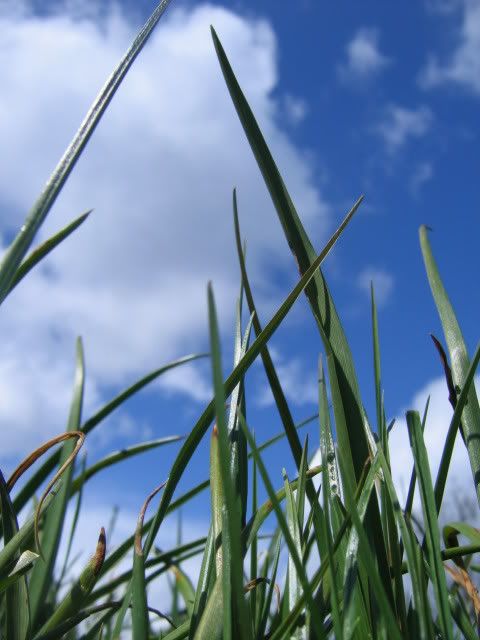 Ps. I know the grass needs to be cut, but a little leary since the "bunny emergency"!